1. Allen and Previn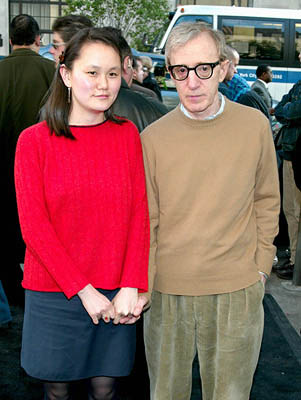 In 1978, at the age of eight, Soon-Yi Previn was adopted by Mia Farrow and her then-husband Andre Previn who were on vacation in Korea. In 1980, when Soon-Yi was 10, Farrow began a long-term relationship with Woody Allen which lasted 12 years. In 1992, Farrow found naked photographs of Soon-Yi in Allen's apartment and subsequently discovered that the two had been having a romantic relationship (at the time she was 22 and Allen was 56). Allen parted ways with Farrow and married Soon-Yi in 1997. Both of Allen's biological children refused to see him. Allen and Previn have two adopted daughters.
2. Wilde and Douglas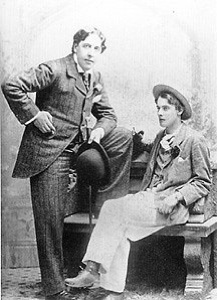 In 1891, Oscar Wilde was introduced to the twenty-two-year-old Lord Alfred Douglas, an undergraduate at Oxford at the time and son of the 9th Marquess of Queensberry. The two began an intimate relationship which may have involved sexual relations, though Douglas later denied that this was the case. In the course of the relationship, for sexual satisfaction, Wilde would look on while Douglas entertained other young men for the pleasure of Wilde. The Marquess eventually found out about this "scandalous" relationship and sued Wilde and after a series of arguments between the two, Wilde took him to court. The case failed and Wilde was eventually charged with gross indecency and was sentenced to two years of hard labor. After he was released on May 19, 1897 he spent his last three years penniless, in self-imposed exile from society and artistic circles.
3. Caligula and Drusilla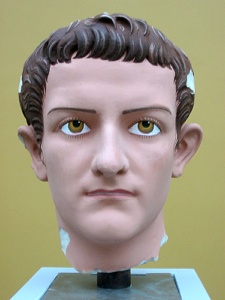 Drusilla was Emperor Caligula's favorite sister. When he became Emperor it is believed that he ordered her to divorce her husband after which she became his lover. She most likely had a great deal of influence over Caligula. When she died in 38 AD, he never recovered from the loss. He buried his sister with the honors of an Augusta, acted as a grieving widower, and had the Roman Senate declare her a Goddess as "Diva Drusilla", deifying her as a representation of the goddess Venus or Aphrodite. Drusilla was consecrated as Panthea, most likely on the anniversary of the birthday of Augustus.