4. Lincoln and Speed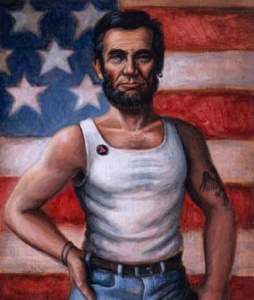 In 1837, Abraham Lincoln (aged 28) met Joshua Fry Speed (aged 23) when Lincoln moved to Springfield Illinois to set himself up as a lawyer. Lincoln tried to buy a bed from Speed's store on credit, but Speed offered to share his room and bed instead. Previously Speed had heard the young Lincoln speak on the stump when Lincoln was running for election to the Illinois legislature, but the two men had exchanged only bits of conversation. The two ended up having a lifelong friendship, and upon the death of Lincoln, Speed and other members of his family put up funding to create a Lincoln Memorial. The bizarre nature of this relationship is not that the two shared a bed, but that it is an example of a now extinct version of "Romantic Friendship" – a term that described an intimate, but non-sexual relationship between two people. Romantic Friendships were very common until the mid to late 19th century when homosexuality was beginning to be defined. Other famous examples of Romantic Friendship are William Shakespeare and his "Fair lord", and Emily Dickinson and Sue Gilbert.
5. The Tomainis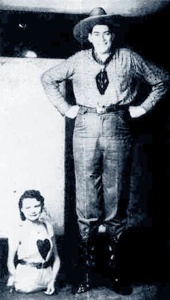 Al Tomaini was a giant who claimed a height of 8'4″ (though the Guiness Book of Records stated that he was 7'4″). Weighing 356 pounds (162 kg) and wearing size 27 shoes, Al spent most of his life as a circus giant. He was working with a circus at the Great Lakes Exposition in Chicago, in 1936, when he met his future wife, Jeanie Tomaini. Jeanie was born without legs and was only 2 ft 6 in (76 cm) tall. After retiring from the circus life, he and Jeanie settled in the circus community of Giant's Camp, Gibsonton, Florida.
6. Verlaine and Rimbaud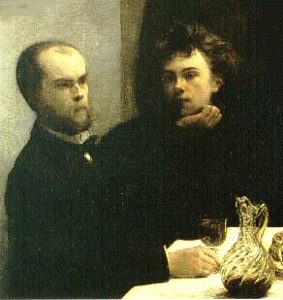 In 1871, Arthur Rimbaud – a budding young poet – (aged 16) travelled to Paris at the invitation of Paul Verlaine (a highly regarded French Symbolist Poet). When Rimbaud arrived in Paris, Verlaine fell in love with him and the two began a turbulent relationship which lead to the breakup of Verlaine's marriage. During absinthe and hashish influenced nights, the two scandalized Paris with their obscene behaviour and violence. At one point, whilst drunk on Absinthe, Rimbaud stabbed Verlaine in the hand. The two moved to England and eventually Brussels. On the morning of 10 July, Verlaine bought a revolver and ammunition. That afternoon, "in a drunken rage," Verlaine fired two shots at Rimbaud, one of them wounding the 18-year-old in the left wrist. Eventually Rimbaud asked the police to arrest Verlaine, and he was sent to jail for two years. The two met again only once and at age 21, Rimbaud stopped writing. He is now considered to be one of the most influential French poets in history.
7. Stuebing and Karolewski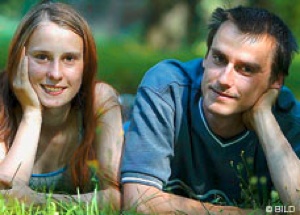 Patrick Stuebing is a man living in Leipzig, Germany, who has recently been the centre of a heated debate around incest, due to his relationship with his biological sister, Susan Karolewski, since 2001. The relationship has so far spawned four children of whom only one, Sofia, remains with the couple. Patrick, an unemployed locksmith, was adopted and, as a child, lived in Potsdam. He did not meet his mother and biological family until he was 23. Today he and Susan share a small flat in an east German tower block on the outskirts of Leipzig. Incest is a criminal offence in Germany. Patrick Stuebing has already served a two-year sentence for committing incest. In 2004, Patrick voluntarily underwent a vasectomy.